A trip to Arizona would not be complete without seeing the magical Antelope Canyon. After my first trip to Arizona, read on to see what I learned about this beautiful landscape and what you need to know when you visit Antelope Canyon.
Often overshadowed by the Grand Canyon, Antelope Canyon has gained major popularity since the social media boom. Created by rushing and powerful water, Antelope Canyon was discovered many centuries ago by Najavo tribes and given the English name 'Antelope' due to the many antelope that grazed here during the winter season.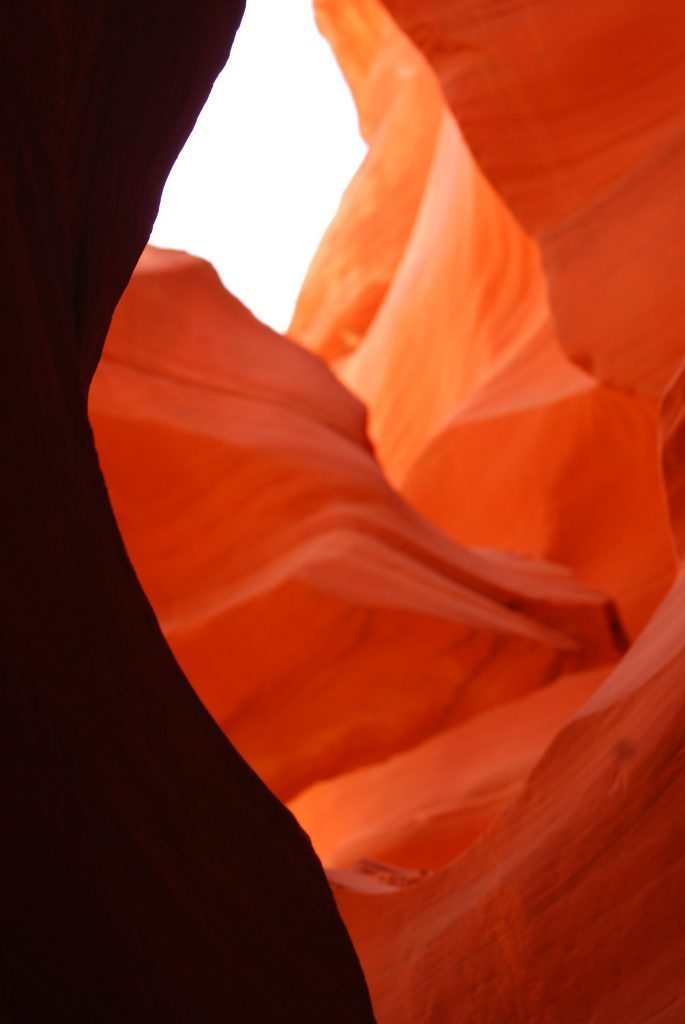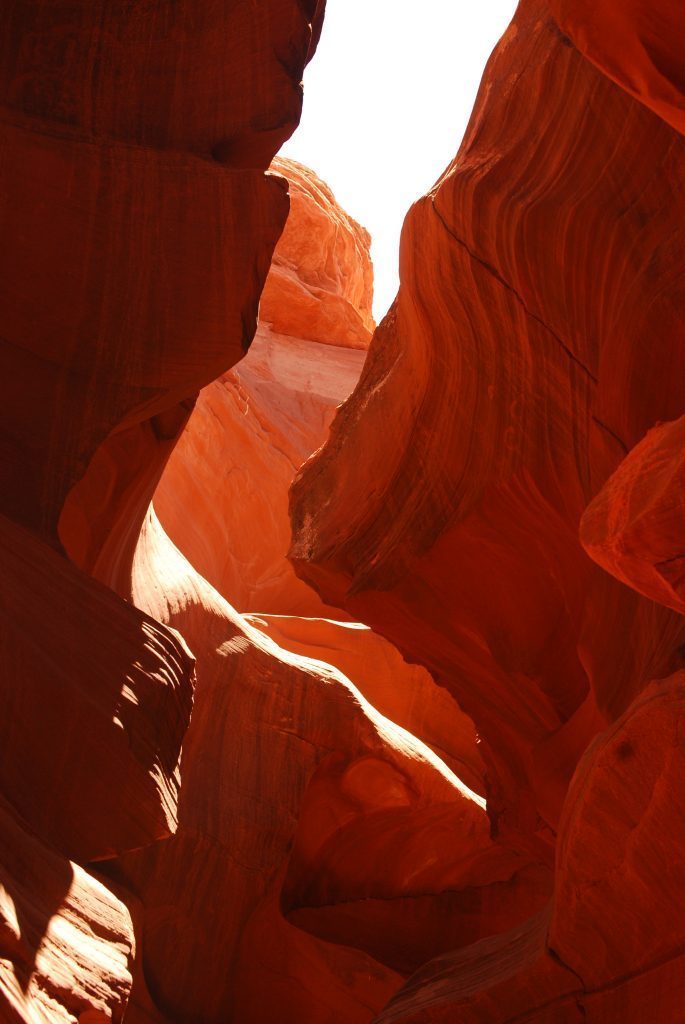 Where is Antelope Canyon?
Antelope Canyon is located East of Page, Arizona. Page is surrounded by amazing natural beauty including Horseshoe Bend, Lake Powell and more rock formations consistent with the Grand Canyon.
Located off the 98, Lower Antelope Canyon looks like slated rock to the untrained eye. The canyon appears to be just normal hills and rock formations, until you climb down 5 flights of man-made stairs. From there, you will see the cavernous canyon, created by years of rushing water to smooth the rock in various patterns and sculptures.
It's truly a miraculous vision worth seeing at least once in your life.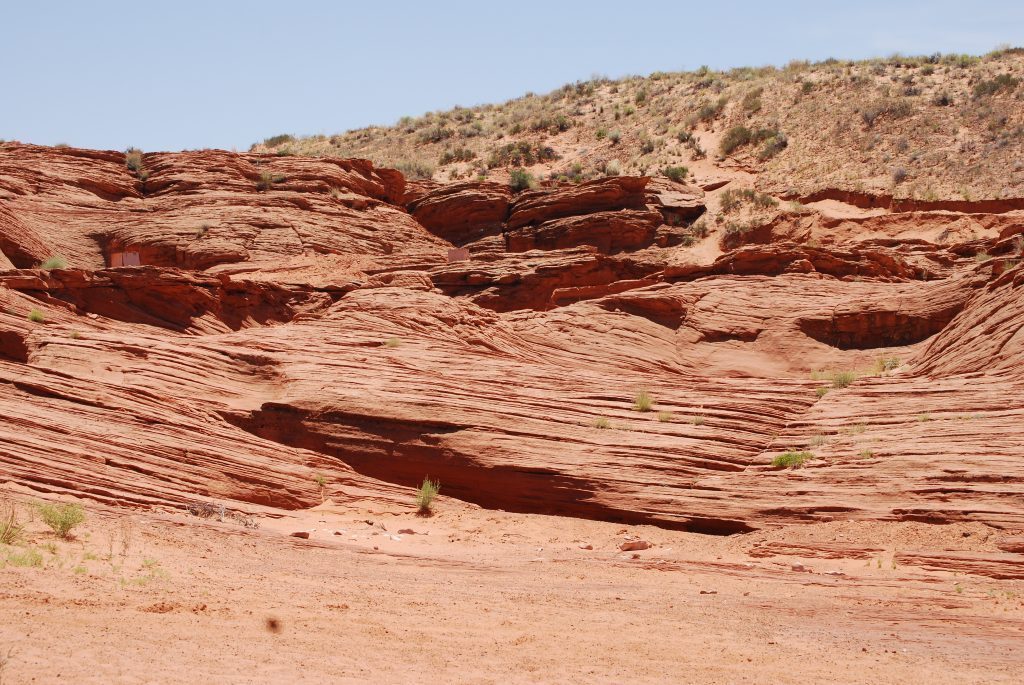 Tours
Since the beautiful canyon is located on the Navajo land of Page, it is required that you pay an $8 fee to enter the land as well as take a tour. It is absolutely forbidden to take this tour without a guide or tour operator.
>>> Upper Antelope Canyon Tours
>>> Lower Antelope Canyon Tours
After the $8, you are required to pay a different price for your tour. Research various tour guides that match your budget and what you expect from your visit to Antelope Canyon.
Our guide helped us take pictures (despite the fact that we paid for a less expensive Walking Tour for $20 per person), provided us with information, safety and was pretty entertaining!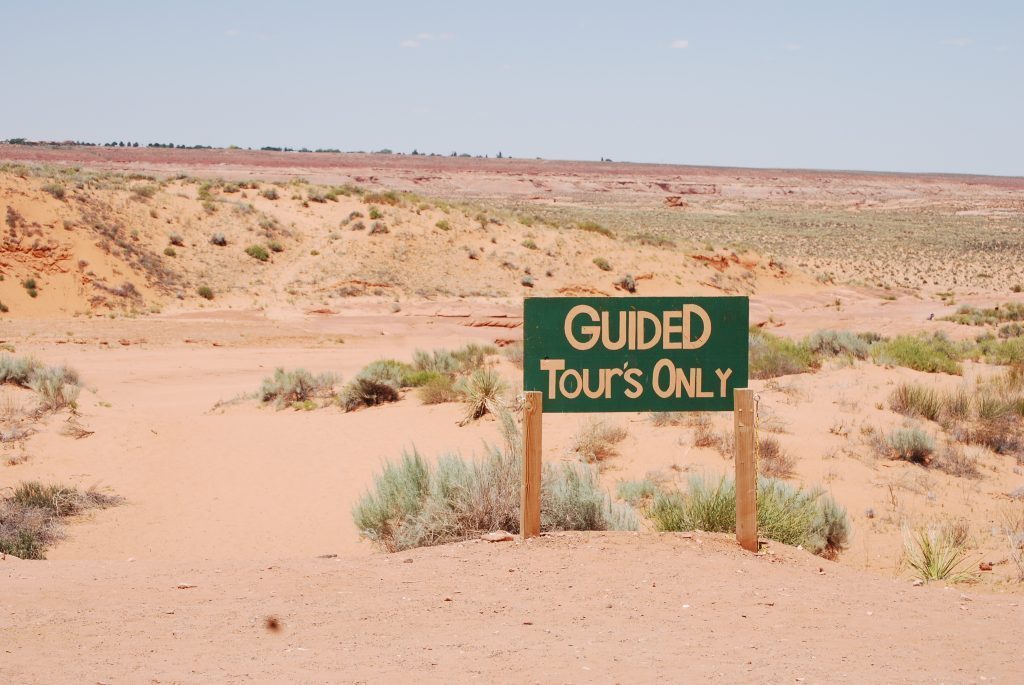 When Should I Visit?
As far as which time of year is best, off-season is always better.You'll find that off-season is not as hot, there are less scorpions and snakes, and of course there are less tourists which allow you to take better photographs. The regular tourist season is from mid-May through September.
For the best photographs and seeing the beams of light throughout the canyon, 10 am- 12 pm is usually best time slot for your tour. Prior to our arrival, there was information that even 10 am – 2 pm worked, however we missed many beams of light during our 11:50 am tour, so I think the earlier the better.
Remember to book in advance!
Many tourists know that 10 am is prime time so you will find many tours sold out very early for this time slot.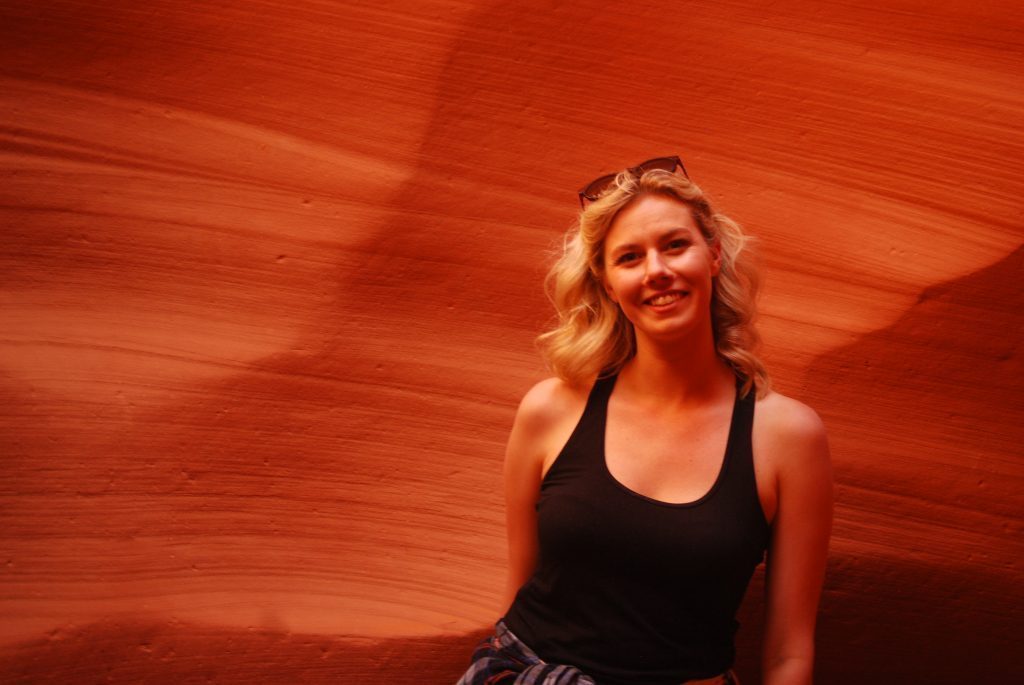 Where Should I Stay in Antelope Canyon?
When it comes to lodging in and around Antelope Canyon, your options are slightly limited. As I state later, arriving at Antelope Canyon on the earlier side is best for photos so it might be best to spend the previous night to assure your timely arrival.
Here are the best places to stay in Antelope Canyon:
How Do I Take the Best Photos?
Unfortunately, I overestimated my photo-taking ability.
I thought my skills were good enough for point-and-shoots during our Walking Tour. While we had a great camera, we brought the wrong lens so we struggled with my iPhone 6 Plus to capture the canyon. I'd say we passed with a C-.
Had we booked the more expensive photography tour (approx. $40 per person), I would have had more direction, more time to take photos with less people present and a better experience rather than shuffling with a hundred other tourists.
To take the best photos, bring your tripod, a DSLR camera and book a photography tour.
If you're an advanced photographer or a beginner, they are comfortable to help at any level. Again, the time of day is important so book your 10 am tour as soon as you make your travel plans!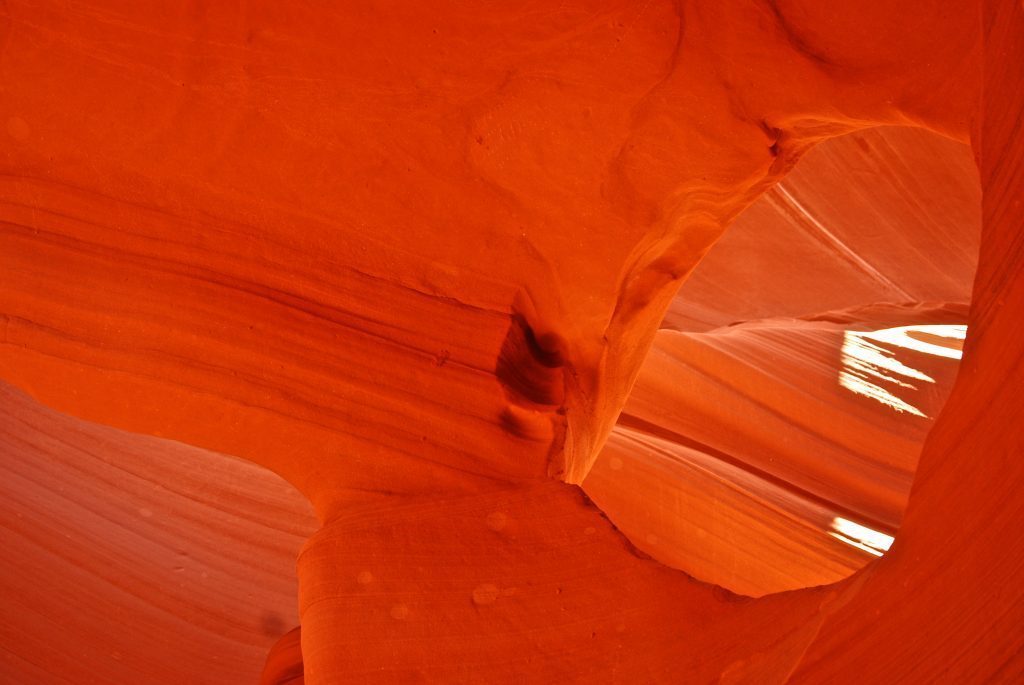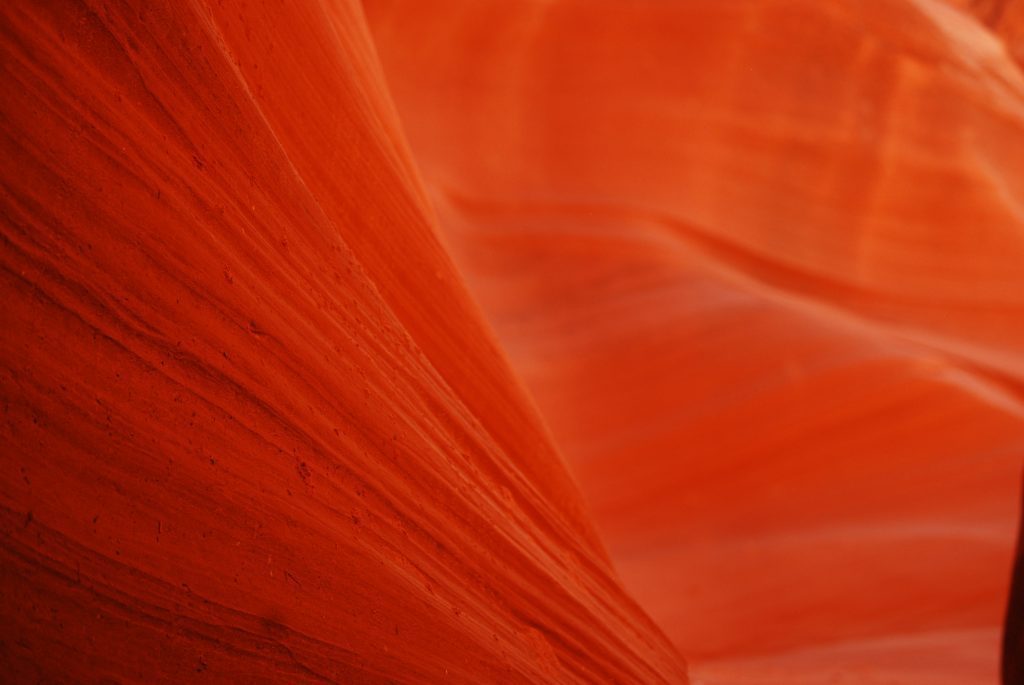 What Should I Expect Of This Tour?
Depending on the tour you book, expect a very hot and crowded experience.
Unfortunately, this place is extremely popular and I managed to travel here the weekend after Memorial Day (rookie mistake in true clumsy traveler fashion).
With the crowds, the heat and the proximity within the canyons, it's completely normal,nay-EXPECTED, to start to feel claustrophobic.
About halfway through our hour-long tour, I started to have a panic attack that had me almost mow-down the tourists in front of me to GTFO.
But our guide was well prepared with candy, ice packs and water. And while I didn't require any of his handy-dandy tools, simply knowing he was prepared made my anxiety disappear!
I also wish I had brought a hat from the intense sun.
However, we were prepared with sunblock and water, an absolute MUST when visiting this part of Arizona. (Okay, ALL OF ARIZONA requires sunblock and water.)
Aside from the heat and the crowds, it was 100% worth exploring this natural wonder.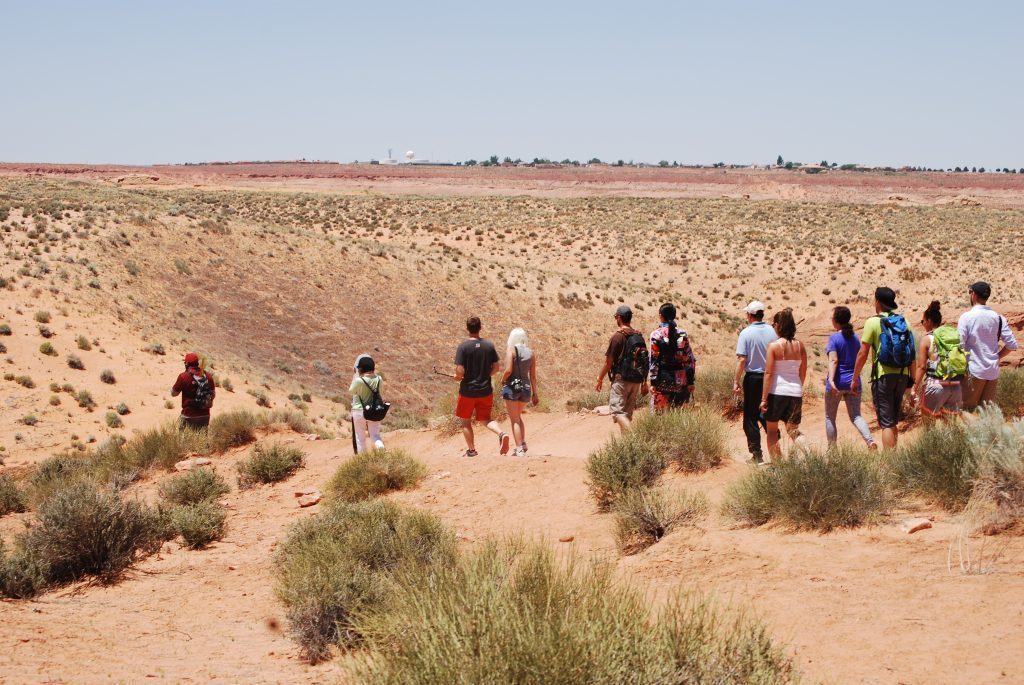 Credit to Sebrin, from www.theclumsytraveler.com
Please contact us for removal if there is any copyright infringement.