Day 3: Free time for a day trip to the South Canyon or West Canyon at your own expense
On the designated pick-up area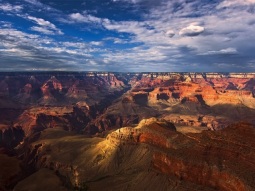 Grand Canyon National Park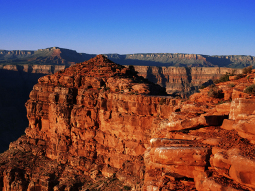 Grand Canyon West Rim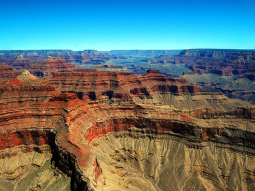 Grand Canyon South Rim
You may choose to visit Grand Canyon National Park or Grand Canyon West Rim at your own costs.
Option 1: Grand Canyon National Park
South Rim of Grand Canyon  - It is one of seven natural wonders in the world. If you choose to go to South Rim, you will see the grand view of Grand Canyon at Mather View Point. The South Rim of the Grand Canyon is the most visited location at Grand Canyon National Park. The Scenic views and vista's are what you are expecting and have been waiting a lifetime to see.
Option 2: Grand Canyon West Rim
West Rim of Grand Canyon  - It is located in the Indian Reservation area. For centuries, the Hualapai Indians have guarded this mystical land. Grand Canyon is 6,000 feet deep, with the Colorado River quietly flowing through at the bottom, giving it life.  At west rim, there you will visit the famous "Eagle Point" landmark and pay a fee to go on the amazing, man-made "Sky Walk" if you choose to. Then we travel to "Guano Point" landmark for an incredible view of the Grand Canyon. If you want the best view, you can pay a fee and take the popular "helicopter tour" flying over the entire, majestic canyon.
The Strat Hotel or similar