Day 2: Page → Horseshoe Bend (60 mins) → Lake Powell (90 mins, optional for cruise) → Antelope Canyon (optional, 120 mins) → Las Vegas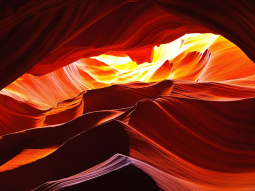 Antelope Canyon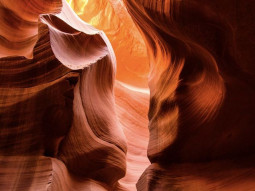 Lower Antelope Canyon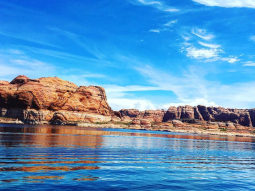 Lake Powell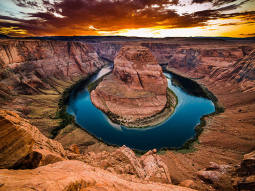 Horseshoe Bend
In the morning, we will be traveling to Antelope Canyon and Horseshoe Bend! Horseshoe bend is one of the world's top ten photographic sites! Both are places that we must take you to visit!
Lower Antelope Canyon
Lower Antelope Canyon is a slot canyon in the American Southwest, on Navajo land east of Page, Arizona. Upon arrival at the Lower Antelope Canyon, you will come off the truck and step into the desert and enter an amazing fantasy world. The tour guides will explain some geology, culture, history and insights. Walking through the sandstone walls of the Lower Antelope Canyon you will discover the magical world and immerse yourself in the tour.
Horseshoe Bend
Horseshoe Bend has been featured as a landmark for Glen Canyon National Recreation Area, Grand Canyon National Park, the Cities of Page AZ, Kanab UT, St George UT, and the Navajo Nation. Boundary lines are very close in some places. About nine miles downstream is where Grand Canyon National Park begins. A social media darling, Horseshoe Bend has become one of the most recognized and visited places in Glen Canyon National Recreation Area.